During the summer, no other amenity is enjoyed more than a community's swimming pool.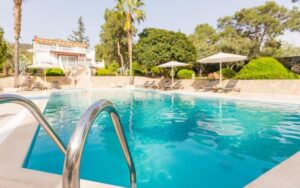 Though a swimming pool can add to the value of the residence and attract new buyers, managing and maintaining it is a major investment of time, energy and money. In order for an HOA's swimming pool to be safe, successful and enjoyable, its management staff must address many issues. Proper management is the key to retaining a pool's value. Community managers play a key role in the day-to-day management and operation of the swimming pool. Their responsibilities range from obtaining the proper permits and licenses to training the staff on the pool's rules and regulations.
Properly equipping the pool deck is essential to enjoyment and safety. To avoid liability, always furnish the pool area with commercial grade pool furniture. While residential grade chaise lounges, poolside chairs, tables and umbrellas have an enticing price, they are not made for public use. If a resident gets injured on a piece of residential furniture, the management is on their own when it comes to lawsuits.
Contrarily, commercial pool furniture is engineered and built to hold up to constant use daily. If a piece of furniture was to break, you have the manufacturer's product liability insurance to protect you. In respect to providing an enjoyable pool deck, these are the furniture pieces that you would need:

Chaise Lounges
Poolside Dining Chairs
Poolside Dining & Side Tables
Commercial Patio Umbrellas
Umbrella Bases
Trash Receptacles
Lifeguard Chairs
While swimming pools may make for happy residents, they are often a challenge to manage and maintain but by forming a close working relationship with ParknPool Corp and by taking proactive measures to make sure the pool is safe and healthy, the stressful elements of managing a swimming pool can be minimized.