What are site amenities?
Site amenities are all the additional features that add value and benefits to your park by enhancing visitors' enjoyment and providing them with comfort. These site amenities are essential for any park or recreational space.
The following are just a few of the best options when it comes to choosing what your park needs:
Benches
Sprinkling benches throughout your park provides patrons with a place to sit during a break from their pickup game of dodgeball, to simply do some birdwatching or to keep an eye on their children enjoying the playground.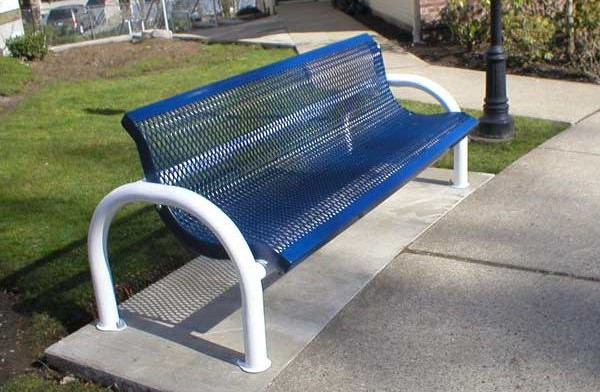 Trash Receptacles
If there was a site amenity that is a must, it would be this one! No one wants to visit a park or recreational space that looks like a landfill. Trash receptacles should be available for visitors to dispose of their gum wrappers, soda bottles and lunch break trash.
Bike Racks
Depending on where your park is located, you may see a lot of bicycle traffic. These visitors will need somewhere to park their mode of transportation while they play. If a suitable rack is not provided, they may choose to lay their bike down or tether them to something unsafe. Choose bike racks that are both functional and aesthetically pleasing to your space.
Picnic Tables
This site amenity can be added to your park or recreational space by placing them throughout or by creating a general space with picnic tables, a couple of park grills and a shade structure for visitors to escape sudden inclement weather.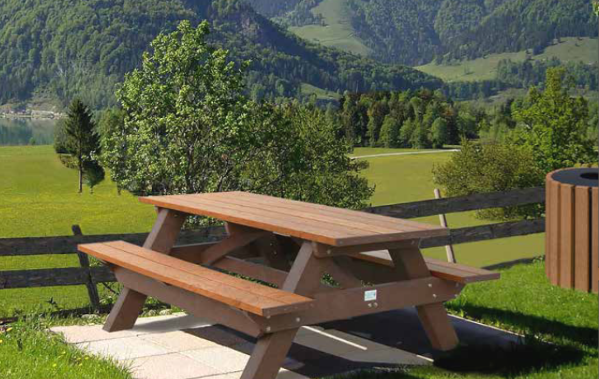 What if your park had no site amenities?
Let us take a moment to imagine your park without any site amenities. In the beginning, you might get away with it but after a while…
…the trash starts to accumulate attracting animals and bugs…
…bicycles are being reported as stolen…
…and playgrounds become deserted…
You have just created a space that no one can enjoy! Don't do that! Give us a call today!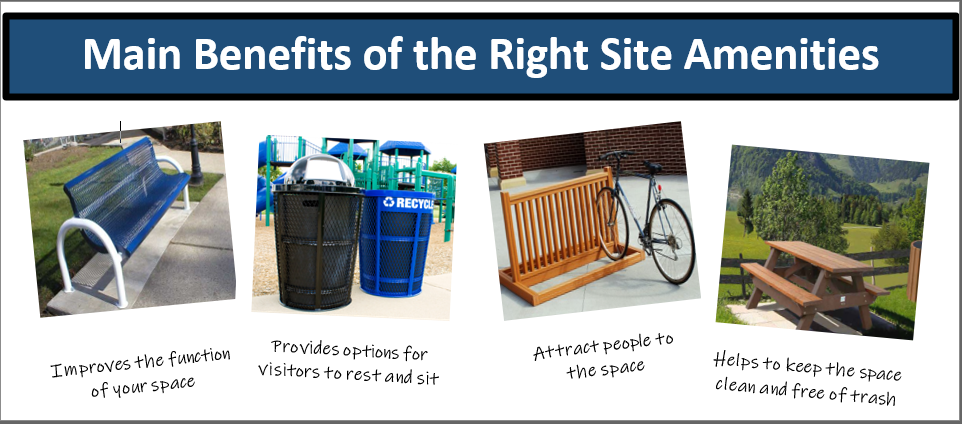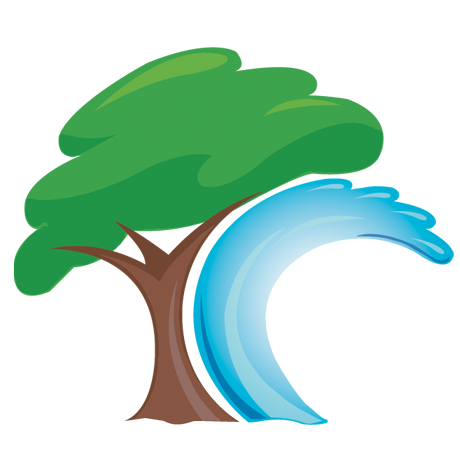 ParknPool | Lexington, VA |sales@parknpool.com | 877.777.3700