The places children are pulled to for play are available in many shapes, forms, and colors. So, what are the key points to creating a great playground design? With so many variables, the design process can sometimes seem a daunting task. For starters, keep these basic guidelines in mind when choosing the play components that will work best:
Age groups of those that will be using the playground
Size or square footage of the proposed playground area
Child capacity you are wanting to accommodate
Types of activities preferred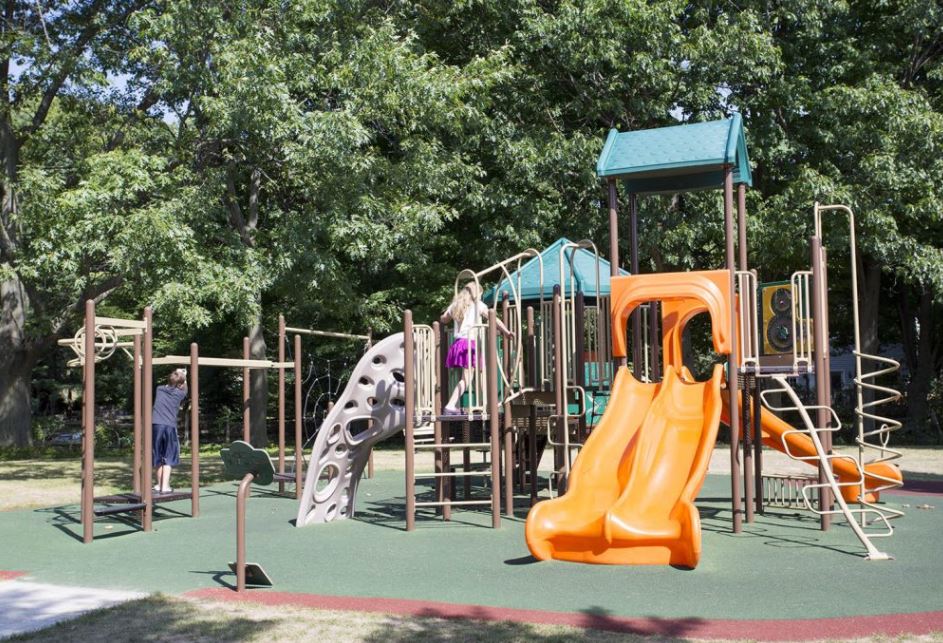 Initial Steps to Designing a Playground:

1. Define your goals: Make a list of 5 questions pertaining to your end goal. Each question you can answer will guide you one step closer to obtaining that goal.
2. Choose your playground surfacing: There are a few different options when it comes to playground surfacing. Each has their own unique benefits, installation costs and long-term maintenance requirements. The most crucial factor is to ensure the depth of your surfacing can protect children from the highest fall height of your playground components.
3. Choose your playground equipment: Finally! The playground equipment is why kids come to play! We suggest choosing pieces that will suit both age groups of 0-5 and 5-12. We also recommend that the equipment be separated by age to ensure the safety of everyone.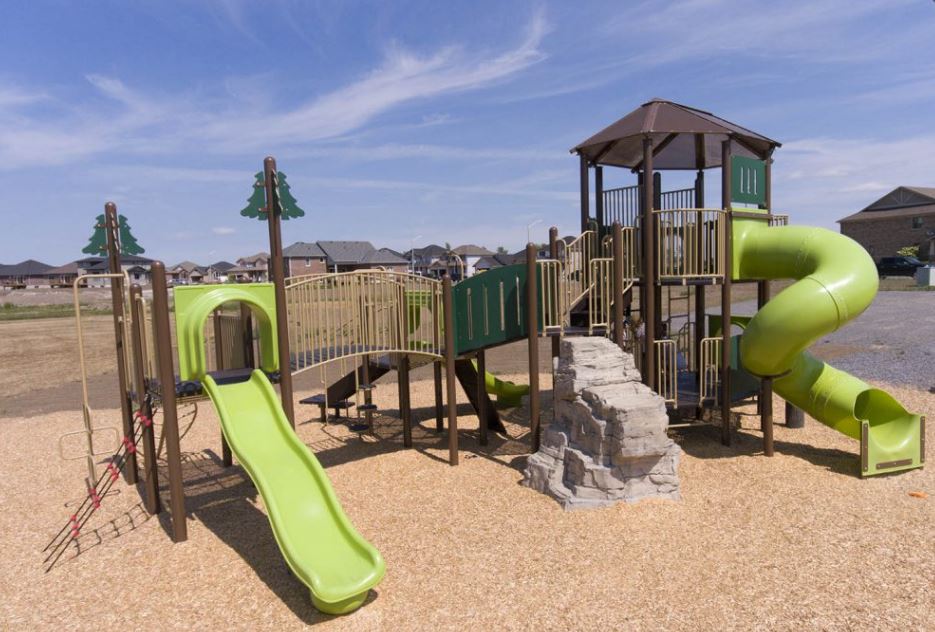 5 Best Practices for Playground Design:

1. Include diverse types of play. Children require distinct types of play to understand the world around them and to master common life skills. A good playground will challenge and promote growth. During the design process, consider how you might be able to include as many of these distinct types of play as possible:
> Active Play (Running, Jumping, Climbing, etc.)
> Sensory Play (Sandboxes or Musical Play Panels)
> Creative Play (Drawing, Coloring, Drumming)
> Imaginative Play (Pretend Play)
> Social Play (Tic-Tac-Toe Play Panels)
> Reflective Play (Resting or Thinking)
2. Create a sense of place.  A playground without a sense of place looks generic, like it could be located anywhere in the world. However, when a playground has a powerful sense of place it speaks to the culture and location of the community. Incorporate a sense of community into the project with pretend areas like playhouses or shops. Your goal should be for the playground to become a special place or symbol of your community.
3. Trust children's creativity.  Adults tend to see a playground structure for just what it is. Slides for sliding, swings for swinging, and monkey bars for climbing. But children are immensely creative. They see the same structure as being a princess castle with a moat, a rocket ship to the moon, or a fort for fending off dragons. Providing them with a space to tap into their creativity is key.
4. Make room for secrets and surprises. Children are more attuned to the smaller sites in the world. Taking them for a walk will tell you this. For most kids, the fun of a playground is found in the tiny details rather than the large elements. Throughout your playground design, include little surprises that can only be found while playing.
5. Consider the "flow." When in a natural state of play, children do not move in a straight line. Having a playground with a natural flow keeps all components well connected. A good "flow" will give kids different directions to explore and avoid traffic jams.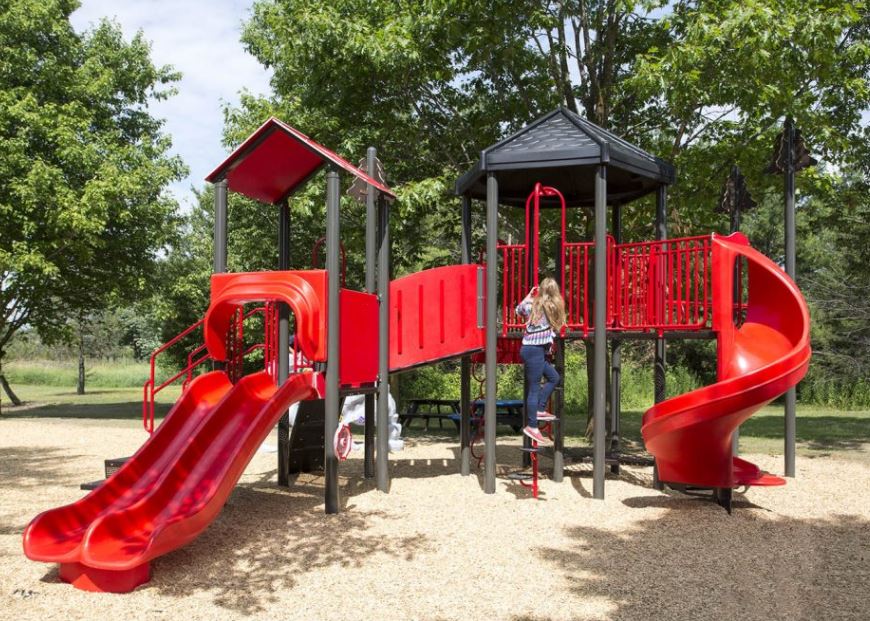 And most importantly, be sure to include the basics! These can include all or any of the following: shade, drinking fountains, picnic tables, benches, and trash receptacles.
Contact us today for more information on budgeting, designing, and installing your new playground equipment!
ParknPool | Lexington, VA |sales@parknpool.com | 877.777.3700