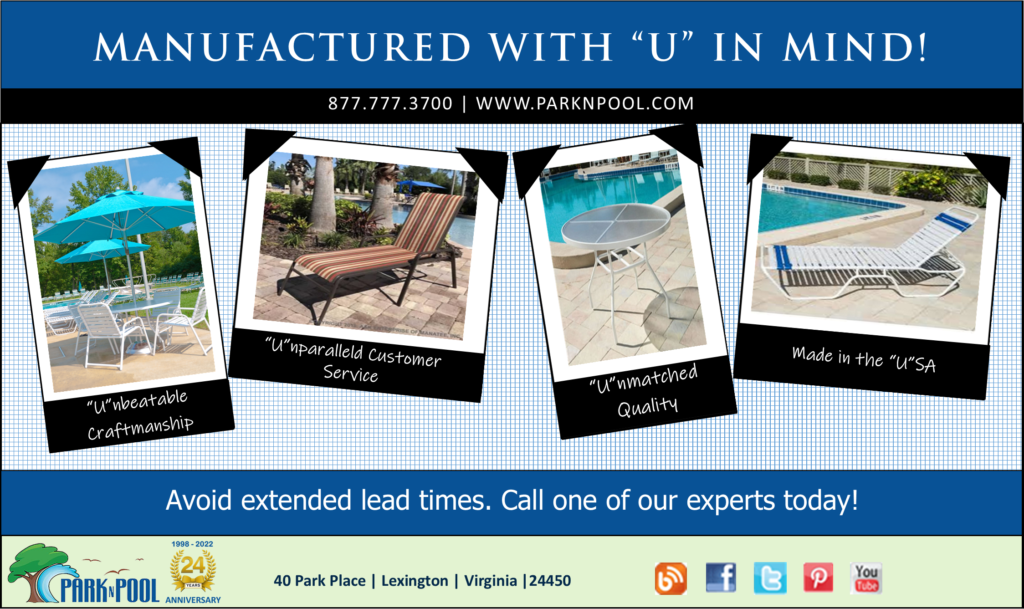 "U"nbeatable Craftsmanship
Our vinyl strap and sling pool furniture pieces are the perfect choice for your commercial poolside areas. The aluminum frames are sandblasted and powder-coated to ensure a lasting, beautiful finish. The vinyl strap chairs and lounges have 2-inch wide vinyl straps that are double-wrapped and secured with solid-shank nylon rivets to ensure safety when in use. The sling options are manufactured using only commercial, marine grade fabric.
Every table has an aluminum frame with either an aluminum, acrylic, or fiberglass table top. They can also be manufactured with or without an umbrella hole.
All pieces are constructed from pure extruded aluminum and feature built-in safety features, such as body bracing, safety headrest, a fully welded frame, and stainless steel hardware. The lounges and chairs stack easily for storage during the winter months and most have a narrow footprint.
"U"nparalleled Customer Service
ParknPool's goal is to provide unparalleled integrity and competence throughout your entire purchasing and installation process. Our mission is simple, but powerful – to create happy clients. We promise that we will provide you with consistently high-quality commercial furnishings. We will identify your needs and match them with relevant products.
We will create realistic expectations and then we will exceed them!
"U"nmatched Quality
Since 1998, we have grown from representing one manufacturer of commercial pool furniture to now offering superior products from over 40 manufacturing companies. Our founding partners used their extensive professional experience in manufacturing and supplying products to multi-housing, hospitality, and commercial properties to create a company that has a proven track record of competent and excellent customer service.
Our pool furniture supplier is comprised of skilled and experienced patio furniture artisans that manufacture and refinish patio furniture all year round, specializing in vinyl strap and sling.
Made in the "U"SA
Well that speaks for itself, now doesn't it?!?!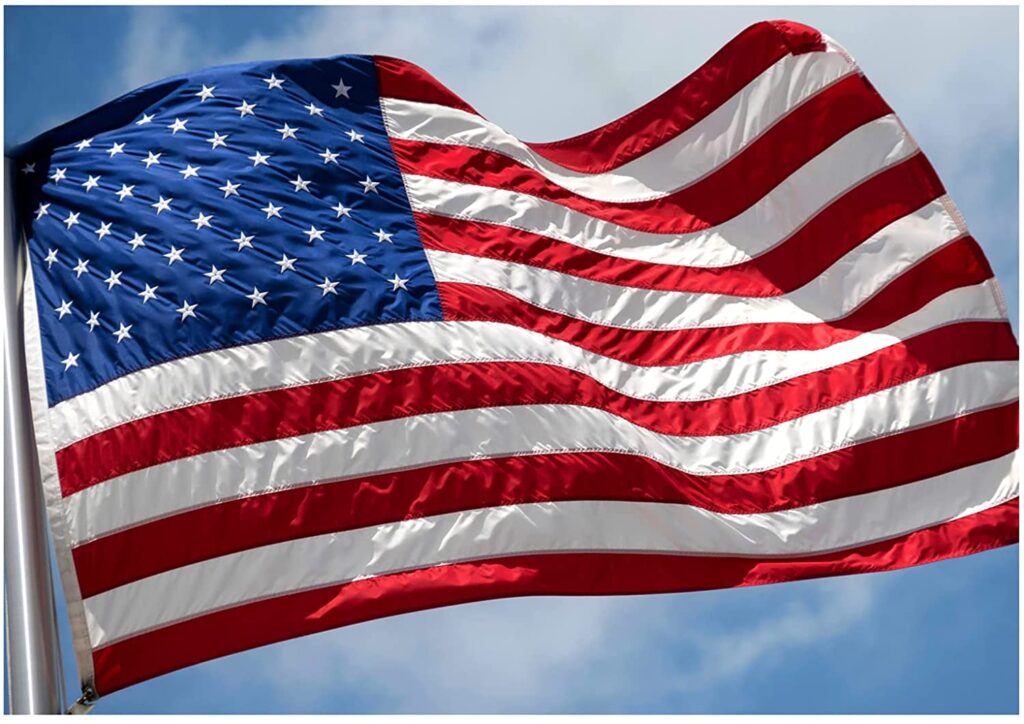 ParknPool | Lexington, VA | sales@parknpool.com | 877.777.3700