"He becometh poor that dealeth with a slack hand; but the hand of the diligent maketh rich." ~Proverbs 10:4
Commercial Grade furniture is a must for any hotel, resort, restaurant, campground, athletic facility or other indoor/outdoor setting. Not only is commercial grade furniture suitable for heavy-duty use, it is manufactured to accommodate heavier traffic and to meet the specific needs of all different types of industries.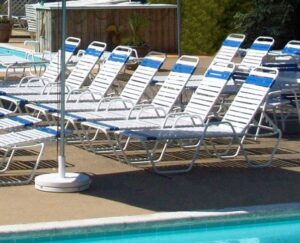 What benefits should you look for in Commercial Grade furniture?
Comes with a warranty
Can be easily stacked for storage
Rugged construction for longer use
Can be customized to fit your personal demands
Other benefits include the easy of maintenance, the availability of parts in case of damage and the large variety of matching accessories such as umbrellas and cushions.
Comfortable, attractive Commercial Grade furniture is becoming more and more crucial to the success of a business. The design of these furnishings can increase the satisfaction of guests, decrease injuries because of its durability, and give your business a more professional, modern appearance to incoming visitors.
A poor design or substandard furniture can have serious negative effects on the bottom line of a growing business's profits over time. Taking the time to call us to purchase your quality Commercial Grade furnishings will pay off in the longevity and health of your business.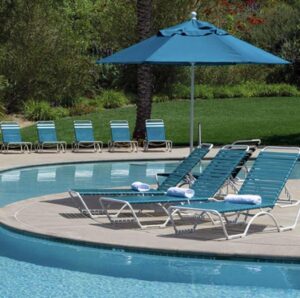 What Commercial Grade materials will work best for you?
Acrylic/Sling
Aluminum
Concrete
Resin
Other Commercial Grade materials to keep in mind when deciding what would work best for your area are fiberglass, recycled plastic, steel, vinyl and wood
A distinction must be made between Commercial Grade and Consumer Grade! The difference lies in the durability of how Commercial Grade furniture is built. The resulting products are sturdy enough to withstand the wear and tear of daily use and still accommodate the specific needs of your business., facility or recreational area. Commercial Grade furniture is made to be rearranged and moved as the needs of your business change over time. Even though Commercial Grade is often more expensive than Consumer Grade, it is economically wise to invest your profits into furniture that will last longer than a single season.
Commercial Grade products are built to be simultaneously professional in appearance and sturdy in composition. Placing commercially manufactured furniture at your place of entertainment will create a fresh, modern and comfortable feel that will remain in the memories of visitors long after they have left. Word-of-mouth is the fastest way for good news to travel – can you say referrals?!?! Furniture that is stylish and meets the demands of daily use is invaluable to the sustainability of any given business, whatever that business may be. Not only do Commercial Grade furnishings address safety, comfort and durability, it is often delivered within a short time frame. Better yet, depending on the item…we will install it for you!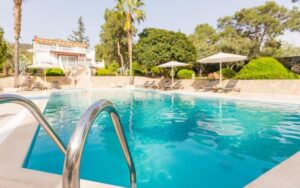 In short, whatever you are looking for you can always be sure to find the benefits in purchasing Commercial Grade furniture over Consumer Grade. Still don't see the difference?!?! Just give us a call…we'll explain it! The most important thing to keep in mind…strong sturdy Commercial Grade furniture will continue to save you money through the years! With such a wealth of options, being productive, safe and stylish is within the reach of even the smallest recreational area!
ParknPool | Lexington, VA | sales@parknpool.com | 877.777.3700