With pet ownership consistently on the rise, it shouldn't be a surprise that communities across the country are introducing dog parks! Enjoyable for both owners and their pets, an unleashed dog park allows dogs to run and play off-leash and provides much needed exercise and socialization.
How do you begin designing a dog park?
It Starts with Location
Now that you have decided to build a dog park, you have to find somewhere to put it. When looking at locations throughout your community, you will need to think of access as well as the natural landscape. There are often unused areas of land throughout a community that may be a good option. The area doesn't have to be flat and it doesn't have to be a perfect rectangle. A good place to start is to involve the community and the dog owners that will be using the space. What would they like to see?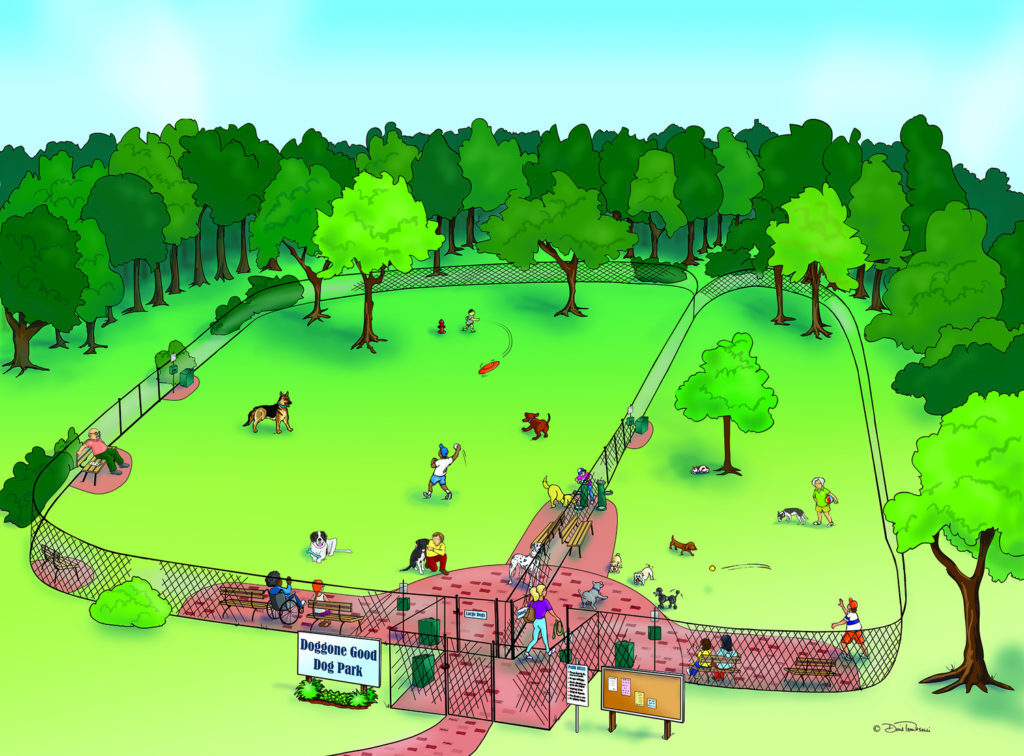 Factors to consider when choosing your location:
Approximately 1-5 Acres. Space should be large enough for the park to not become overcrowded and small enough to keep the park well-controlled.
Drainage. You want to prevent muddy conditions.
Water Fountains. Dogs will need water while exercising and using the park.
Shade. This will prevent any overheating during the hotter summer days.
Accessibility to those with mobility devices. Inclusion is essential so all people can enjoy the space.
5-6 Foot Fencing. It's important to make the fence high enough to keep dogs from jumping over it.
Benches. Owners will stay around longer if they have somewhere to sit and relax while supervising their pets.
Signs. A clear display of the park rules is typically placed at entrances/exits so they are easily visible to all.
Parking. Nearby parking makes it easy for community members to enter the park.
Buffer zone. Landscaping around the dog park creates a border between the park and neighbors.
Waste Stations. A must to give individuals the ability to clean up after their dog and keep the dog park an enjoyable place for everyone.
Agility Equipment
When you observe dogs in an outdoor setting, they are typically jumping over things, running, going under the bushes or climbing. It's important to imitate these obstacles by including dog park equipment. In addition to offering the benefit of overall exercise, dog park agility equipment can help dogs build strength, gain confidence, and improve their agility.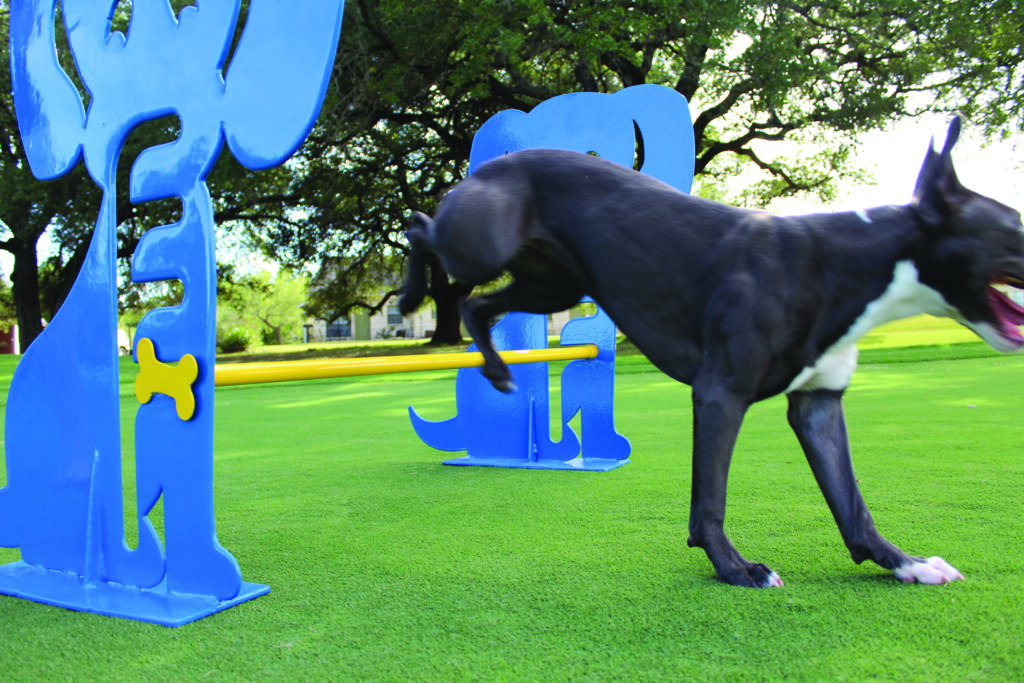 ParknPool highly recommends that when you are considering your equipment, you want pieces that will withstand the outdoor elements. To keep our 4-legged family members safe, dog park equipment needs to be durable and installed properly. Making sure that your new dog park is equipped with amenities such as waste stations, benches, agility equipment and water fountains is the perfect way to wrap up the finishing touches.
Finally, in designing your dog park, please keep in mind the following best practices:
The best dog parks are those that include activities for dogs of all sizes.
The best layout is one that is fenced in with an accessible path to and from the parking lot.
The best separation idea is to create separate areas for small dogs and large dogs.
Ready to get started? Contact ParknPool today!
ParknPool | Lexington, VA | sales@parknpool.com | 877.777.3700